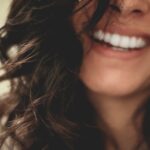 Overview
Founded Date January 1, 1900

Sectors General Dentistry

Posted Jobs 0

Viewed 284
Company Description
Ankur A. Gupta, DDS
I love being a dentist, and enjoy coming to work every day! I have the daily opportunity to help the wonderful people in our community, helping them attain and maintain optimal health.
I graduated from the University of Michigan School of Dentistry and did a General Practice Residency at MetroHealth Hospital in Cleveland immediately afterward.  Nisha and I opened North Ridgeville Family Dentistry in 2005.
Beyond Dentistry, I have a passion for this community, often visiting the public school system to teach kids and young adults about taking care of their teeth.  I lecture regularly about total health to local groups including Pioneer Ridge at Del Webb, Bendix Commercial Vehicle Systems, American Greetings, and Beckett Gas.
To learn more about Dr. Gupta's educational offerings, click here
Nisha P. Gupta, DDS
My highest priorities are to provide high quality, gentle dental care for my patients in a welcoming, friendly environment. I want my patients to enjoy their dental appointments!
My staff and I go out of our way to make each person feel right at home, and I love the personal connections I make with my patients.
Ankur and I were in the same dental school class at the University of Michigan, and we got married immediately after graduation.  We both completed a residency at MetroHealth in Cleveland.
My interest in total health has led me to become heavily involved in the role of diet, exercise, mindfulness, and self-improvement as a means toward attaining more peace and happiness in life.  As a result, we have created a lending library at the office full of our favorite book recommendations for patients to share.  Please take a look when you come in!
Yumna Arif, DMD
The best part of dentistry for me has always been the opportunity to build meaningful bonds with my patients. I believe that a strong dentist-patient relationship should be based on clear communication and collaboration that is tailored to each patient's individual values. Working together to help you achieve your oral health goals is incredibly important to me.
I graduated from the University of Connecticut School of Dental Medicine and completed my residency at the Veterans Affairs Hospital in Providence, Rhode Island.
Outside of work, I love exploring the outdoors with my husband, watching horror movies, trying out new local restaurants, and spending time with my niece and nephews!