DenTemp and Twice As Nice Uniforms Forge Innovative Partnership for Ohio Dental Association Conference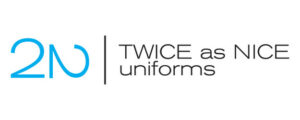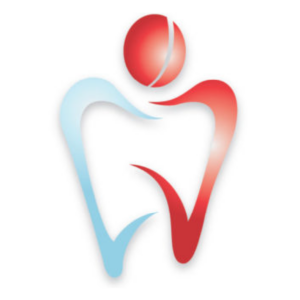 DenTemp, a pioneering dental staffing solutions provider, and Twice As Nice Uniforms, a leading supplier of high-quality dental attire, are excited to announce their strategic partnership ahead of the highly anticipated Ohio Dental Association (ODA) Conference. This collaboration sets the stage for a dynamic synergy that combines superior staffing solutions with professional-grade uniforms, enhancing the overall experience and impact for dental professionals attending the event.
The Ohio Dental Association Conference, renowned for its comprehensive educational programs and industry networking, provides an ideal platform for DenTemp and Twice As Nice Uniforms to showcase their shared commitment to advancing dental practice excellence. The event, scheduled to take place this month in Columbus, Ohio, offers an invaluable opportunity for dental professionals to stay updated on the latest industry trends, engage with thought leaders, and explore innovations that shape the future of dentistry.
"DenTemp and Twice As Nice Uniforms are united by a shared vision to elevate the dental profession through comprehensive solutions. Our partnership reflects our commitment to addressing the multifaceted needs of dental practices," said Jizal Seikali, at DenTemp. "By synergizing our expertise in staffing and attire, we aim to create an unparalleled conference experience that resonates with attendees and underscores the importance of professionalism in dentistry."
Through their collaboration, DenTemp and Twice As Nice Uniforms aim to introduce an integrative approach to conference attendees, highlighting the pivotal connection between quality staffing and professional appearance. Attendees can expect to gain insights into effective dental staff management strategies, the significance of presenting a professional image, and how these factors collectively contribute to superior patient care.
"We are excited to partner with DenTemp to bring a holistic offering to the dental community," commented Debora Carrier, Founder of Twice As Nice Uniforms. "Together, we are not only showcasing cutting-edge solutions but also fostering a culture of excellence among dental professionals, impacting patient perceptions and practice success."
As part of their joint efforts, DenTemp and Twice As Nice Uniforms will engage conference attendees with a Grand Prize Giveaway that that includes products from Twice As Nice Uniforms, and align with the ODA Conference's themes.
The partnership between DenTemp and Twice As Nice Uniforms stands as a testament to the transformative power of collaboration within the dental industry. Attendees and stakeholders alike can anticipate an event that redefines standards and empowers dental professionals to thrive in an ever-evolving landscape.
For media inquiries and additional information, please contact:
Heather Kramer, HJK Digital: heather@hjkdigital.com
About DenTemp:
DenTemp is a leading dental staffing solutions provider dedicated to optimizing dental practices through exceptional staffing services. With a commitment to professionalism and excellence, DenTemp offers innovative solutions that meet the evolving needs of dental practices.
About Twice As Nice Uniforms:
Twice As Nice Uniforms is a premier supplier of high-quality dental scrubs, offering professionals the opportunity to showcase professionalism, comfort, and style in their attire. With a focus on elevating the image of dental teams, Twice As Nice Uniforms is a trusted partner in outfitting dental practices.